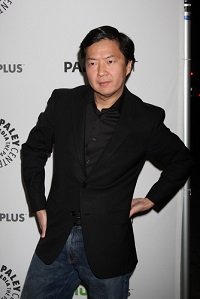 Sitcoms are a treasured institution in television, with roots that reach all the way back to the earliest days of programming. These 10 men have brought to life some of the most beloved characters in sitcom history, sharing in the grand tradition of making people laugh. In addition to a shared career path, the 10 people on this list also share a given name. For your reading enjoyment, here are 10 of the most well-known sitcom stars named Ken.
Ken Berry – While Ken Berry started his career as a dancing military man, he found lasting fame as a sitcom star. His breakout role in the classic show "F Troop" allowed him to make a name for himself, with roles on "Mayberry R.F.D" and "Mama's Family" to follow. "Mama's Family," a spin-off of "The Carol Burnett Show," allowed Ken's character to live on in syndication for the better part of 20 years.
Ken Jenkins – While Ken Jenkins is something of a Hollywood veteran, his real claim to fame is an eight-season stint as the irascible Dr. Kelso on the hit sitcom "Scrubs." He's also an accomplished theatrical star, with an average of 10 stage productions under his belt each year for the last three decades. A playwright, director and an actor, Ken Jenkins is one artist whose contributions to the dramatic arts stretch far beyond a few supporting sitcom roles.
Ken Curtis – While "Gunsmoke" was a long-running Western, there were elements of comedic relief to be found amidst the gunslinging and outlaw behavior. Ken Curtis, the actor behind the role of "Festus," was often the source of those laughs. Unfortunately, this Hollywood treasure passed away in 1991 after suffering a heart attack in his sleep. Still, his legacy lives on, as "Gunsmoke" is still in syndication 50 years after it first hit the airwaves.
Ken Jeong – While this Korean-American star may have started out in the field of medicine, he's quickly become a household name in comedic circles. In addition to his work on laugh-riot films like Knocked Up and The Hangover franchise, he's also enjoyed a bit of sitcom fame. The role of Señor Chang in the hit series "Community" has solidified his place in television history.
Ken Marino – Launched to fame in the MTV sketch comedy series "The State," Ken Marino has since enjoyed steady work in film and television. His roles on sitcoms like "Eastbound & Down" and "Reaper" have earned him the title of "sitcom star," but he's most well-known for appearing in the cult hit "Veronica Mars." Much to fans' delight, he will reprise his role in the upcoming feature film that follows up the abruptly canceled series.
Ken Foree – With roles in a variety of horror films, Kentotis Foree may not be the first Ken who comes to mind when you think of sitcom stars. Still, he did enjoy quite a stint on the Nickelodeon hit sitcom "Kenan and Kel," which helped costar Kenan Thompson become a full-fledged member of the "Saturday Night Live" cast.
Ken Howard – After a breakout role on the long-running drama The White Shadow, Ken Howard went on to star in a variety of sitcoms and to head up the Screen Actors' Guild. Most recently, he's been acclaimed for his turn as Hank Hooper on the hit series "30 Rock," which was sadly canceled in 2013.
Ken Osmond – Kenneth Charles Osmond, better known as "Ken," was never able to break out of the typecasting mold after bringing Eddie Haskell to life on the family hit "Leave it to Beaver." While he later became a Los Angeles police officer after the cancellation of "Leave it to Beaver," he still lives on in the hearts of fans everywhere.
Ken Lerner – Roles on classic, hit sitcoms like "Happy Days," "Lavern & Shirley," "Newhart," "Valerie," "Family Ties," "The Facts of Life," "Who's the Boss," "Dharma & Greg" and "Will and Grace" have solidified Ken Lerner's place in sitcom history. His most famous role, though, is that of Principal Flutie in the Joss Whedon cult hit "Buffy the Vampire Slayer."
Ken Weatherwax – No list of sitcom stars named Ken would be complete without child star Ken Weatherwax, the actor behind the iconic role of Pugsley Addams on the iconic series "The Addams Family." While his career stalled out after his stint on the hit show, his childhood face is still immediately recognizable to legions of stalwart fans.