Parenting has changed drastically in the past decade. Instead of dinner bells ringing children home, they now have cell phones. Social media has become an obsession and a favorite past time. With the changes in technology, changes in parenting become necessary.
You can keep your child safe in the social media age with a few tips to help you stay up to speed with today's technology and your child's plugged-in world.
Learn the Technology
First and foremost, for parents to be able to help, it is important that they understand how technology works and accept that technology is a big part of young people's lives, says Silje Vallestad, CEO and founder of Bipper, a mobile safety app company. As cyber bullying situations continue to increase, parents must know how to operate and monitor apps, social media networks and various technology to ensure that their children are acting appropriately and that they are treated respectfully in what is a 24/7 public environment.
"For kids today, being stripped of their access to the social communities and technology in general is considered so bad that they won't ask for help or tell parents about negative experiences," says Vallestad. "Parents need to understand that there is a difference between the digital childhood of kids today and their own upbringing, and that access to technology is as important as access to paper and pens."
Although social media is extremely important to your child, it doesn't mean they should have full reign of the technology. "Parents should never grant kids access to technology without guiding them in the world of technology and to be able to guide their kids, they need to understand technology and online services," says Vallestad. "I believe in parents spending time educating themselves, combined with frequent conversations between parent and child about the use of technology in general and use of specific services in particular."
Use Technology to Bond with Your Child
Monitoring your child's social media use does not have to be a negative experience, wherein you are acting the part of a spy. Use technology as an opportunity to learn something new from your children and brush up on your own skills. Vallestad, the mother of three kids all using technology, says she uses mobile app alerts that provide information on which social media applications her children are downloading.
"When I see that they have installed apps I either don't know much about or that I'm worried about (such as SnapChat or Instagram), I make a point of having a good conversation about these services," she says. "They teach me a lot about technology and the services while we talk about how things can be used for good or bad."
These conversations can help to create trust between a parent and a child and allow opportunities to talk about how technology can be used to harm others and how to react in those situations. "With our frequent talks on tech, where I show that I'm both interested and involved in their digital lives and also allow them to use technology, I believe we have fostered an atmosphere where they will feel safe to tell me if something bad is happening," says Vallestad.
Have a Plan of Action
As you are learning the technology, it's important to remember the top three actions to take when your child is engaged in social media, according to Vallestad.
Technology is Important to Your Child: Understand that your kids need to use technology and be part of the online communities where their peers are. It's part of their lives and if you remove it, you will probably create a growing gap between you and your child instead of fostering an atmosphere of dialogue.
Open Conversations are Necessary: Engage in open and trusting conversations with your kids about technology. Let them tell you, show you and teach you. Reacting with anger or shock to things you might see could result in your kids closing down conversations. Try to stay calm and ask questions. Together, you can agree on rules. Sometimes you both may come to the conclusion that a particular service is not ok. Other times, it is ok but you may require that you will be a friend or follower.
Research is Key: Do your own research on services and use that research to ask your kids the right questions. However, don't automatically assume that your kids are using a questionable service in a wrong way simply because there is a lot of information online about that service being used negatively. Do keep an open eye and make sure you are neither naïve nor ignorant about social media.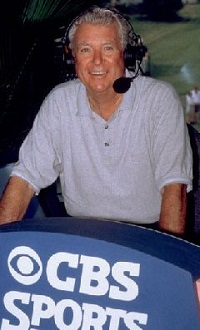 When sports stars retire, it is not unusual for them to take up a career that keeps them close to the action. For many stars, becoming broadcasters or announcers is the next logical step in their careers. They can lend their expertise to the commentary, keeping the fans on the edge of their seats with every play-by-play. These 10 Kens made their mark in their individual sports and, as announcers, brought you all the action as it happened.
Kenny Albert – As the man who is the only sportscaster to provide play-by-play for the NFL, NBA, MLB and NHL, Kenny Albert's legacy is sealed. His father, Marv Albert, is a basketball hall of famer, who encouraged young Kenny to take up broadcasting from a very early age. Kenny has effectively been a sports commenter since the age of six, when he was allowed to read the stats at a 1974 New York Rangers game.
Kenny Smith – "Inside the NBA" is the home of ex-basketball star Kenny "The Jet" Smith. Over a career spanning more than 10 years, Kenny scored 9,397 points and holds the best field goal percentage of NBA guards in 1992 and 1993. He has also acted as a contributor on Yahoo Sports and co-hosted an NBA show on Sirius Satellite Radio.
Ken Brown – After retiring from his career as a European Tour golfer, Ken Brown began a new career in sports broadcasting. The Scottish player is a regular golf commentator and analyst for the BBC. Ken often gets to revisit his old battleground, too, when he acts as commentator for the European Tour. Having won four times in the European Tour, there are few players better qualified to provide play-by-plays on the game of golf.
Ken Venturi – He has a record of 14 wins on the PGA golf tour, one of which was a Major in the U.S. open. Ken Venturi's career was cut short due to injury, however, meaning he was on the lookout for a new gig. He retired from playing golf in 1967, and then began his career as a color commentator. Venturi would continue in the role with CBS for 35 years, setting a record as the longest lead analyst career in sports. Ken passed away in May 2013 – but not before he was inducted into the golfing hall of fame.
Ken Daniels – Daniels has had a long career in hockey broadcasting. He is the current play-by-play announcer for the Detroit Red Wings. His first dalliance in broadcasting started in 1988, when he became the radio play-by-play voice of the Toronto Maple Leafs. Not one to limit himself, Ken has also provided commentary for Indie Car races and Formula One.
Ken Doherty – In 1989, Ken Doherty made his first impact on the world of snooker, when he won the World Under-21 championship. The Irish player would then go on to win the world professional championship in 1997, making him the only player to have won both the amateur and professional championships. He has also been a regular with the BBC snooker coverage team since the 2009 Masters Tournament.
Kenneth Wolstenholme – During the 50s and 60s, Kenneth Wolstenholme was the voice of soccer for the BBC. A comment he made, as Geoff Hurst brought England their fourth goal in the 1966 World Cup against Germany, made him a legend in the sport. The comment "some people are on the pitch…they think it's all over….it is now!" is now part of international soccer history.
Kenny Cunningham – As a professional soccer star, Kenny Cunningham played for Millwall, Wimbledon, Birmingham City and Sunderland at club level. A native of Ireland, Cunningham also played for The Republic of Ireland at the international level. He retired from professional soccer in 2005, and moved on to careers in both coaching and broadcasting. As a soccer commentator, he has worked for RTÉ Sport and Sky Sport covering Irish league football.
Ken Ablack – Born in Port of Spain, Trinidad in 1919, Ken Ablack was a popular cricket commentator in the 1950s. He came to Britain during the second Word War, and stayed on to play cricket for Northamptonshire. Ken was a slow left-armer with the side between 1946 and 1949, before starting his career as a broadcaster. He died in 2010, at the age of 91.
Ken Shamrock – After long careers in both mixed martial arts and professional wrestling, Ken Shamrock turned his hand to commentary and broadcasting. He has held guest commentary spots with the WWE and UFC. However, Ken's first official broadcasting role was with The British Association of Mixed Martial Arts (BAMMA) at their 12th main event show.
As you know by now, I really enjoy Twitter (@KenneyMyers) and see it as an interesting platform to explore different ways of communicating.  Ideally, I attempt to communicate some message that has a meaning whether it is hidden or overt.  Of course, I almost always have multiple meanings behind the prose I write which I think is fairly common.  In addition, the beautiful thing about written words is that the people that read them also can get completely different meanings out of what you are saying.  Okay, so back to the meaning of #twacronym…  These are simply acronyms that I plan to release exclusively on twitter.
For example, the first one I did is HOLIDAYS – Help Others Love In Different And Youthful Spirits.  Unlike with #twalliteration which honestly takes tons of time to pull off properly.  #Twacronyms are really simple.  All you have to do is capitalize the word that is the basis for the tweet, add a dash, and then one word for each letter in the base word (be sure to capitalize the first letter of each of those words).  Finally, please use the #twacronym hashtag on each one you publish.  That's all you have to do!
It's my hope that people will see the #twacronym each day and offer suggestions for other meanings of the base word.  That may or may not happen and retweeting is also certainly a great way to support a #twacronym too.  Most importantly, I hope that people will use this as yet another way to show their creativity to their followers.  So let's have some fun and start using #twacronym together!